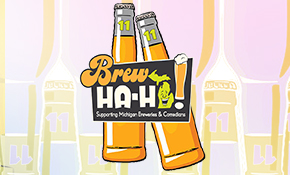 11th Annual Brew Ha-Ha!

11th Annual Brew Ha Ha
Friday, January 13, 202 at 5:00 p.m.
CLICK HERE FOR VENUE COVID-19 POLICY & PROCEDURES
The 11th Annual Brew Ha Ha returns with more than 40 breweries and 160 styles of beer, cider and meads plus 2 comedy shows held in The Dow Event Center Theater.
ALL ATTENDEES MUST BE 21+ YEARS OF AGE TO ENTER
1st Comedy Show Line-Up (Theater Doors Open At 6:30 p.m.)
7-7:15: Kevin Kramis
7:15-7:40: Matt Conn
7:40-8:30: Mike Green
2nd Comedy Show Line-Up
9-9:15: Kevin Kramis
9:15-9:40: Melissa Hager
9:40-10:30: Billy Ray Bauer
DJ entertainment provided throughout the event.
Venue Presale: Thursday, November 17, 2022 at 10:00 a.m. – 10:00 p.m. Venue Presale tickets will be available online only at Ticketmaster.com with the presale code. Join our email list to receive the code and ticket link.
On Sale: Friday, November 18, 2022 at 10:00 a.m.
Tickets on sale to the general public will be available at Ticketmaster.com or in person at The Dow Event Center Box Office. The Dow Event Center Box Office is currently open Thursdays 10:00 a.m. – 2:00 p.m. and Fridays 10:00 a.m. – 5:00 p.m. Please visit internal window #10 during that time.
Ticket Prices:
General Admission:  $29.00
– Souvenir pint glass
– 7 beer sampling tickets
– Access into both comedy shows
Designated Driver:  $16.00
– Free fountain pop refills
– Access into both comedy shows
* Only available to purchase in person at The Dow Event Center Box Office
* Only available to purchase November 18, 2022 at 10:00 a.m. – January 12, 2023 at 5:00 p.m.
Group Discounts (12+):  $21.00 – Only available for the Friday show. Email suzanne@doweventcenter.com for details.
– Souvenir pint glass
– 7 beer sampling tickets
– Access into both comedy shows
*Additional fees may apply when purchased through Ticketmaster. Prices listed are when purchased in person at the Dow Event Center Box Office.
Beer Sampling Tickets:
1 Sample Ticket = 1 Beer/Cider Sample
3 Sample Tickets = 1 Mead Sample
8 Sample Tickets = Full Beer/Cider Pour
*Additional beer sampling tickets will be available for purchase at the event. $1 = 1 beer sampling ticket.

*Sample ticket sales will end at 9:30 p.m. Last pour is at 10:15 p.m.
INTERESTED IN SATURDAY'S TASTING? CLICK HERE.
Improvements Coming To The Dow Event Center Parking Ramp
To improve your entertainment experience, The Dow Event Center is in the process of renovating its parking structure across from venue. These capital improvements include repairing and replacing the elevators and lighting, and performing structural upgrades to the parking ramp.
While this is in progress, parking will be available at the following locations:
Dow Event Center front lot, 303 Johnson
400 lot across from The Dow Event Center, 400 Johnson
Dow Event Center Parking Ramp
Delta College Lot
Credit cards are now accepted!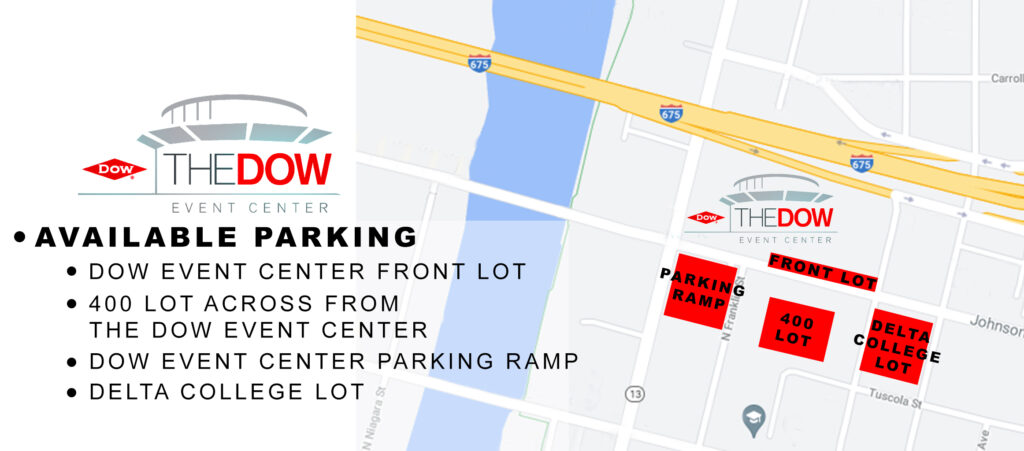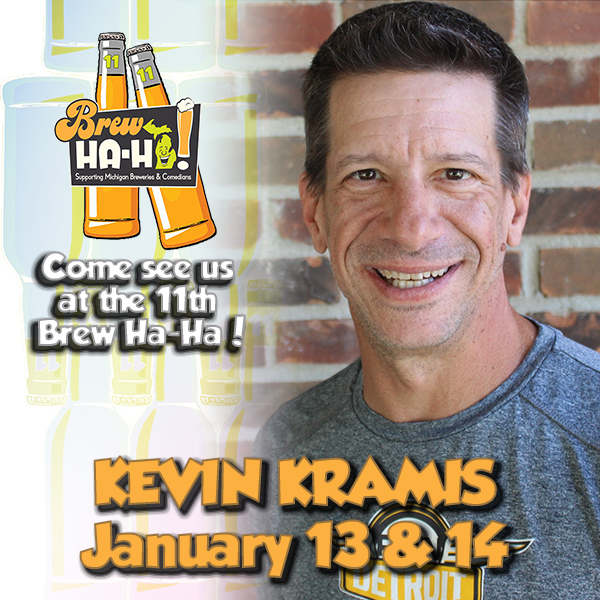 Who is 5'3″, runs an 8 minute mile, has performed for the US troops on the Comics on Duty Tour in places like Bahrain, Djbouti & Greece and also announces baseball for the Detroit Tigers? It's the Famous Kevin Kramis!! Noted for his universal appeal, with stage presence and off-beat improvisations that captivate and involve audiences. Kevin works successfully before all kinds of folks from mature, discerning audiences at outdoor venues like DTE to the inmates at the super-maximum security prison in Mansfield, Ohio.
Kramis has opened for Tim Allen, Louie Anderson, Kato Kaelin Jeff Foxworthy, Judy Tenuta, Gabe Kaplan, Richard Jeni, Billy Gardell, Pointer Sisters, Michael Feinstein, Three Dog Night, Brian Setzer Orchestra, JJ Walker, Tim Lilly, John Heffron, Steven Wright, Jeff Hobson, and Ben Creed.
Matt Conn has performed all over the country including the World-Famous Hollywood Comedy Store and is a regular at One Night Stan's and Mark Ridley's Comedy Castle where he was a finalist in the Detroit to L.A. competition. He's been described as having a whimsical balance of witty observations combined with boyish charm. Matt's clean and cleaver humor strikes a chord with audiences of all ages.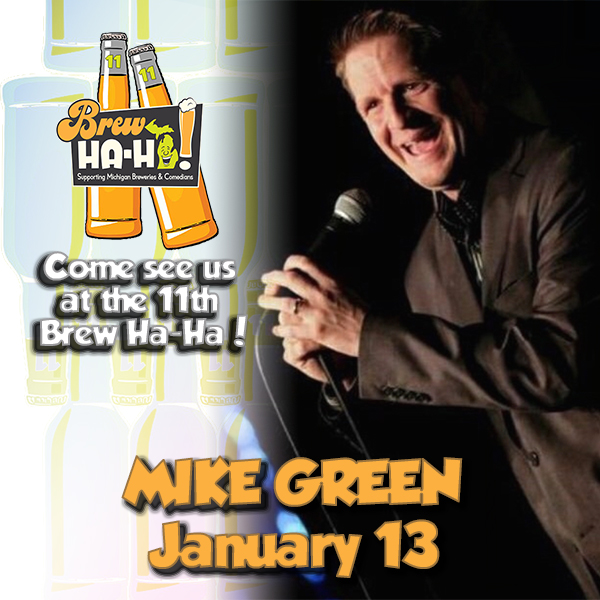 Natural likeability, original jokes and the knowledge to make it all look made up every time…this is what Comedian Mike brings to the table.
With a strong improv background, he takes you on a trip. While working with such luminaries as Tim Allen, Jerry Seinfeld. Chris Titus & Ellen DeGeneres, Mike created a polished act that he has performed in 48 states. He headlines the Comedy Stop at the Tropicana in both Las Vegas and Atlantic City, The Comedy Castle in Detroit, Funny Bone South Bend, Spellbinders Houston and countless other clubs and colleges from New York to L.A.
Though you might be fooled by Mike's youthful appearance, his smooth and energetic act reflects that of a comedic veteran. Mike's infectious enthusiasm and entertaining stories keep crows in stitches. Whether a college, club or corporate audience, if you haven't seen Mike Green, you just aren't very cool!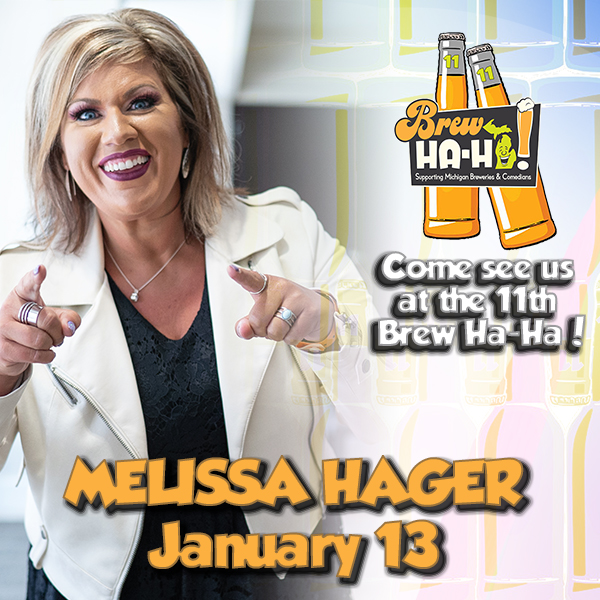 If you ask Melissa Hager to describe herself, she will tell you she is just a farm girl from Frankenmuth, Michigan, a mom to two stinky boys and a wife to a messy husband. But she is much more than that. She is a comedian, a producer, a radio and TV personality, and a friend to all. But even that barely scratches the surface.
Her likeability and original approach to stand up has made her a fan favorite. She has a popular YouTube channel (MelissaHagerTV), more than 70 thousand flowers on TikTok and a strong following as a radio personality in Michigan. She is so beloved that she had a fan club of support when she auditioned for America's Got Talent. People don't just like Melissa. They adore her!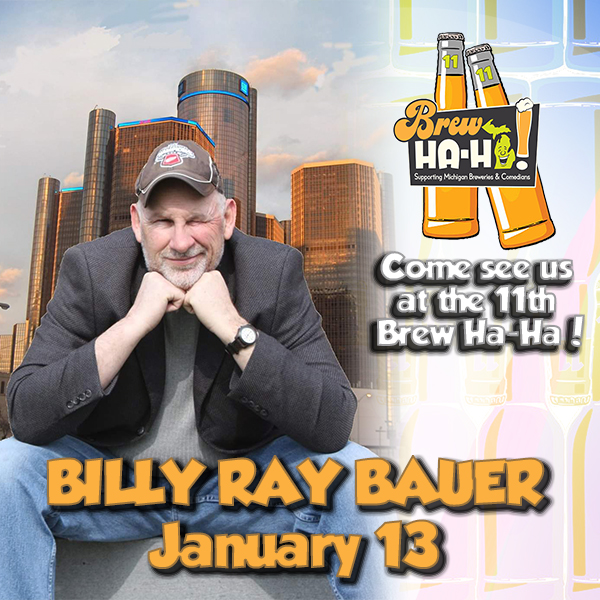 Billy Ray has performed in 40 states and in Canada at comedy clubs, casinos and corporate functions for many major companies including General Motors and MicroSoft.
Billy Ray has been a repeat guest on the nationally syndicated Bob and Tom radio show. He's appeared on Fox TV and Canadian TV's "Just for Laughs". Billy Ray was voted best local comedian by Hour Detroit magazine in 2017.
He's worked with some of your favorite comedians including Tim Allen, Drew Carey, The Smothers Brothers, Lewis Black and Louie Anderson.
He's performed at dozens of comedy clubs including The Funny Bone in Cleveland and Cincinnati, The Ann Arbor Comedy Showcase, Mark Ridley's Comedy Castle in Detroit, Crackers in Indy, Bonkerz in Orlando,The Museum Club in Flagstaff, AZ and many more!
Billy Ray has appeared in Las Vegas at the Plaza Hotel and headlined the Rampart Casino. In addition, he's headlined at the Edgewater Resort and Casino in Laughlin, NV, the Rocky Gap Casino in Maryland, the Potawatomi Casino in Milwaukee, WI, and Soaring Eagle Casino in Mt. Pleasant, MI.