Dow Chemical Recruiting Event
Date Dec 10,2018 ,Monday, 3:00 pm - 6:00 pm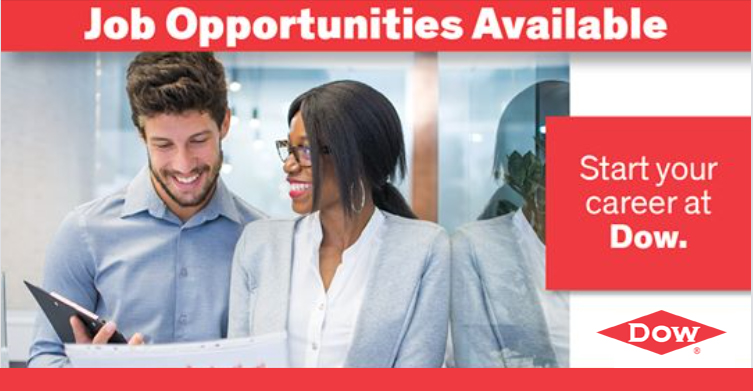 Dow Chemical Recruiting Event

Monday, December 10, 2018 at 3:00 p.m. – 6:00 p.m.

The Red Room At The Dow Event Center

You're invited to Dow Chemical's Recruiting Event on Monday, December 10th at The Dow Event Center in Saginaw, MI from 3:00 p.m. – 6:00 p.m. This event is free of charge. There will be a variety of jobs for you to learn more about and apply for, if interested. You'll be able to experience Dow Chemical's diverse and inclusive culture by visiting with their Employee Resource Groups (ERG's). These groups provide opportunities for networking, coaching and mentoring for you to grow personally and professional at Dow Chemical! Check them out when you attend.
Find the science to your success with one of these exciting opportunities at Dow Chemical! Be a part of a work environment that is fun, challenging and empowers you to make an impact right here, close to home. Come join a company with a rich history, generations of success and a future brighter than you can ever imagine. You will have the opportunity to work with a team of global problem-solvers that combine chemistry, biology and physics to create what is essential to human progress, impacting everything from automobiles, infrastructure, consumer goods, to energy and water. To find the open positions and register, click here bit.ly/2qmUScU.
Chemical Process Operators
Logistics Technicians
Production & Maintenance Apprenticeship Programs
Product & Maintenance Technicians
Experienced Engineers
Payroll & Workforce Administration
Supply Chain Schedulers & Planners