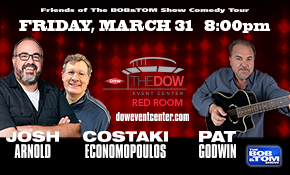 The Friends of Bob and Tom Show Comedy Tour

Venue Presale: Tuesday, February 14, 2023 at 10:00 a.m. – Thursday, February 16, 2023 at 10:00 p.m.
Venue Presale tickets will be available online only at Ticketmaster.com with the presale code. To receive the presale code, please sign up for our free email newsletter at https://bit.ly/2LC76Y2 by Monday, February 13, 2023 at 11:59 p.m or download our free mobile app and enable push notifications by Tuesday, February 14, 2023 at 9:59 a.m. Our mobile app is available to download on the App Store for iOS devices and on Google Play on Android devices. The Venue Presale code will be released via email when the presale begins (February 14th at approximately 10:00 a.m.).
On Sale: Friday, February 17, 2023 at 10:00 a.m.
Tickets on sale to the general public will be available at Ticketmaster.com or in person only at The Dow Event Center Box Office. Our box office is open every Thursday from 10:00 a.m. – 2:00 p.m. and Friday 10:00 a.m. – 5:00 p.m. Please visit internal window #10 to purchase your tickets during that time.
Ticket Prices:  $39.00
*Additional fees may apply when purchased through Ticketmaster. Prices listed are when purchased in person at the Dow Event Center Box Office.
*Prices vary by seat location. Prices are subject to change based on supply and demand.
Improvements Coming To The Dow Event Center Parking Ramp
To improve your entertainment experience, The Dow Event Center is in the process of renovating its parking structure across from venue. These capital improvements include repairing and replacing the elevators and lighting, and performing structural upgrades to the parking ramp.
While this is in progress, parking will be available at the following locations:
Dow Event Center front lot, 303 Johnson
400 Lot across from The Dow Event Center, 400 Johnson
Dow Event Center Parking Ramp
Credit cards are now accepted!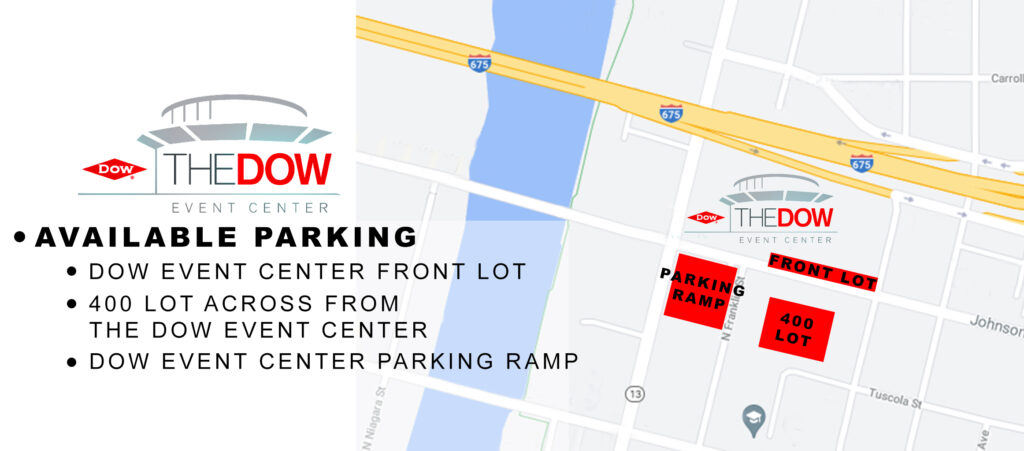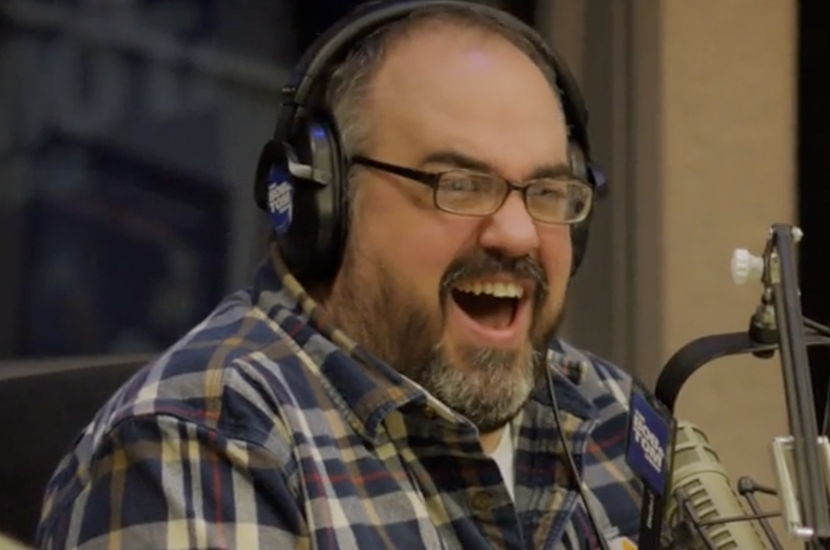 ABOUT PAT GODWIN
Pat Godwin has blossomed into one of the most clever comedians and prolific, award-winning comedy songwriters in the business. Pat first got national airplay with the holiday classic he crafted with his brothers James and Jack called, "Let's Put Christ Back in Christmas" from the album Reindeer Games. After that, it wasn't long before Godwin's talents were being used on radio morning shows; a medium Pat is more than familiar with. He's appeared on every top morning show you can think of, worked for 6 years as a part of Philadelphia's Morning Zoo, 3 years for The Bob & Tom Show, and was a frequent guest and contributor to both Howard Stern's radio and TV shows.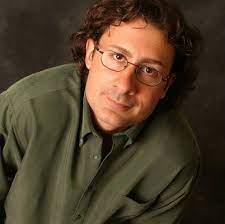 ABOUT JOSH ARNOLD
Josh Arnold can be heard every morning on the nationally-syndicated radio program The BOB & TOM Show and can be seen performing stand-up in many of the best comedy clubs in the country. His intelligent yet silly, often self-deprecating brand of comedy has made him a favorite of audiences everywhere.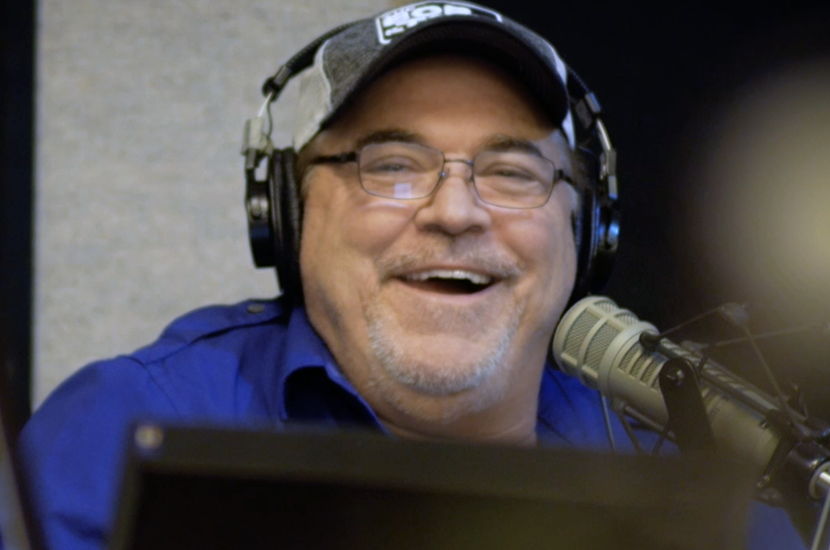 ABOUT COSTAKI
For 20 years Costaki has been living his dream as a full-time stand up comic. He has written jokes for Bette Midler, Jay Leno, MTV and BET. You may have seen him on Showtime, or heard him on Sirius, but you probably know him best from his regular appearances on the nationally syndicated Bob & Tom Radio Show.