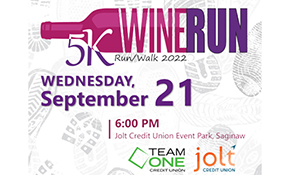 Wine Run 5K Run/Walk
Date Sep 21,2022 ,Wednesday, 6:00 pm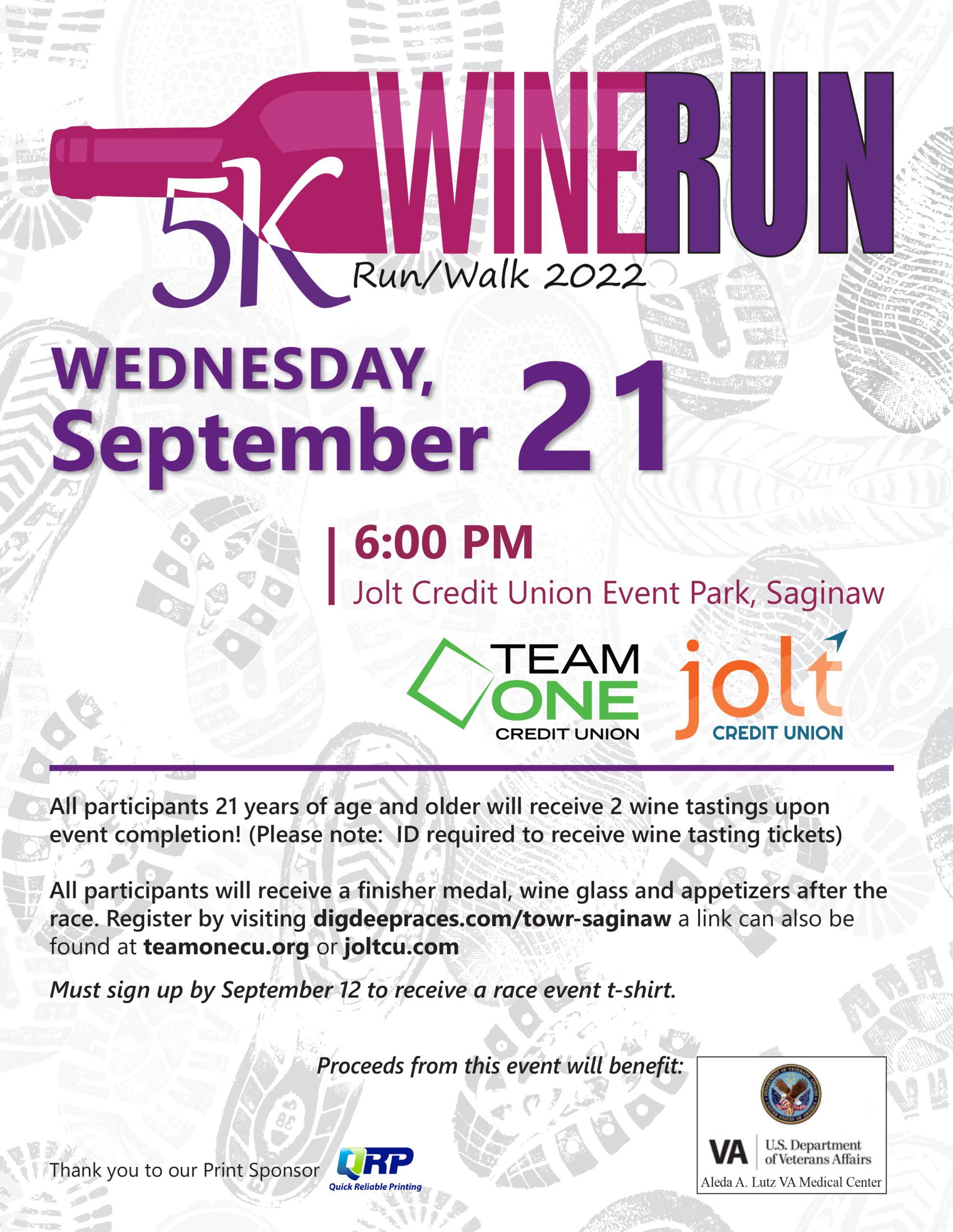 Wine Run 5K Run/Walk
Wednesday, September 21 at 6 P.M.
Jolt Credit Union Event Park
All participants 21 years of age and older will receive two wine tastings upon event completion! (Please note: ID required to receive wine tasting tickets)
All participants will receive a finisher medal, wine glass and appetizers after the race. Register by visiting digdeepraces.com/towr-saginaw a link can also be found at teamonecu.org or joltcu.com.
Must sign up by September 12 to receive a race event t-shirt.